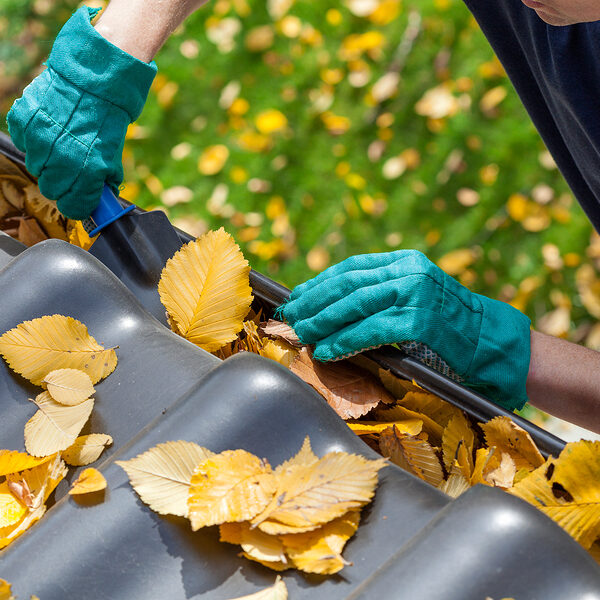 Gutter Cleaning
We would be the first to admit that cleaning and maintaining your gutter system can be a disgusting and dirty job. It is not for everyone but needs to be done regularly to ensure you can maintain a healthy home. A clean gutter also helps direct water away from your home's foundation. It is a win-win solution and one we suggest you consider for your home. To find out precisely what this solution can do for you, please give us a shout immediately. Our experts are standing by to answer any questions you may have. 
How Often
By no means do we want you to contact us every time a piece of debris falls into your system. That would just be silly. Rather we suggest that you take advantage of our high-quality solution at least twice a year. Many of our clients seem to prefer this solution at the same time the seasons change. Especially around winter and fall. Now, this is not a hard or fast rule, but we have found it provides our clients with maximum value for their monies. If this sounds like the solution you have been looking for, then please give us a shout right away.
Includes
It is sad to say but this is one of the areas where many of our direct competition falls short of providing clients with precisely what they need. Our service includes the removal of leaves and debris which may have been clogging your gutter system. We then give it a good clean with a high-pressure hose to ensure the entire system is flushed out correctly. Lastly, our experts will bag and remove the debris from your property. It is that easy and all you need to do to make it happen is give us a call today.
Is It Worth It?
We honestly can't remember how many times we have had to justify the advantages of having one's gutter system cleaned. Not only will it ensure that your system always works as it should, but it will also ensure that the system itself lasts much longer. Saving you time and money over the long run. These are just a few of the reasons one should have their gutters cleaned by the professionals at Greeley Rain Gutter Experts. To discover a few more, all you have to do is call one of our friendly experts right away.
What's The Worst That Could Happen
This is the one question we hear more often than any other when it comes to convincing clients that they need to have their gutters cleaned regularly. The easiest way to do this is to remind them that any run-off caused by your clogged gutters will most likely seep into the soil around your foundation. Just hearing his sentence seems to be enough for most to leap into action. To discover what other issues await you should you decided not to have your gutters cleaned, give our call center staff a call right away.